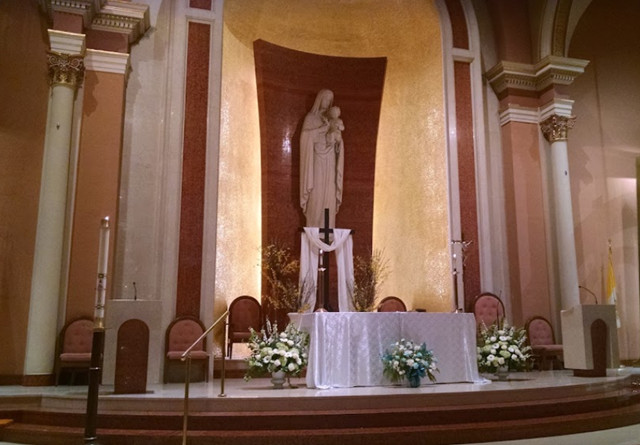 Mass Schedules

Monday - Friday: 8:00 a.m.
Saturday: 4:00 p.m.
Sunday: 7:15 a.m. - 8:30 a.m. - 11:00 a.m.

THE DAILY MASS AND THE SUNDAY MASS
ARE AVAILABLE ON YOUTUBE!!
Access the Youtube channel by clicking the icon on the side of this site
Our Parish Monthly Prayer Intention:
For the month of June, let us pray for our dads, grandfathers, and all the men who love and "father" us in our lives. Let's also pray for our spiritual fathers, Pope Francis, Bishop Bambara, Fr. Edwards, and Fr. Gaiardo. God bless and keep them all!